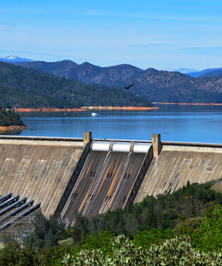 Conference Participant Registration includes admittance to all conference sessions, Exhibitor Reception, Wednesday lunch, Thursday breakfast, Thursday lunch and Friday breakfast.  Separate tickets must be purchased for participation in the Thursday Evening Dinner & Bowling Event.
Spouses or Guests of paid registrants who are not water district or company representatives need not pay a registration fee; however spouses or guests who wish to participate in meal sessions or the Thursday Bowling event must purchase tickets to those events. Exhibitor reception is complimentary to spouses/guests.
Thursday Dinner & Bowling at the National Bowling Stadium. Ticket price includes dinner, hosted bar, and bowling. Bowling balls and shoes will be provided. Prizes awarded for best team score and best poker hand. Random drawings throughout the evening. Not a bowler? No problem, come for the food, drink and to cheer on your favorite team!
If you prefer to pay by check, you must download a printable form and return to us by mail, fax or email.
DOWNLOAD PRINTABLE REGISTRATION FORM
Payment Options: You may submit your registration fees via PayPal on the online registration, or you can mail payment to: Water Users Conference, 1521 I Street, Sacramento, CA 95814 or fax (916)446-1063. You can also email your registration form to jane@agamsi.com. CANCELLATIONS: Cancel by January 13 for full refund. NO refunds for cancellations after January 13th.