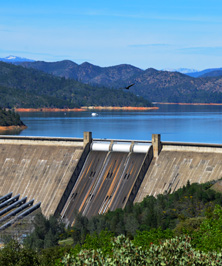 CLICK HERE FOR ONLINE REGISTRATION
DOWNLOAD PRINTABLE REGISTRATION FORM
All attendees must be registered to attend the conference. Pre-registration is available at any time before the conference and is encouraged to save time when you arrive.
Discounted pre-registration is available through January 12.
On site registration is available at the registration desk at the conference.
One day registrations may only be purchased on site at the conference registration desk.
Conference Participant Registration includes admittance to all conference sessions, Exhibitor Reception, Wednesday lunch, Thursday breakfast, Thursday lunch and Friday breakfast.  Separate tickets must be purchased for participation in the Thursday Bowling event.
Spouses or Guests of paid registrants who are not water district or company representatives need not pay a registration fee; however spouses or guests who wish to participate in meal sessions or the Thursday Bowling event must purchase tickets to those events. Exhibitor reception is complimentary to spouses/guests.
The deadline for conference discounted pre-registration is January 12th.